On-Site Shredding: A Vital Step Towards Comprehensive Business Security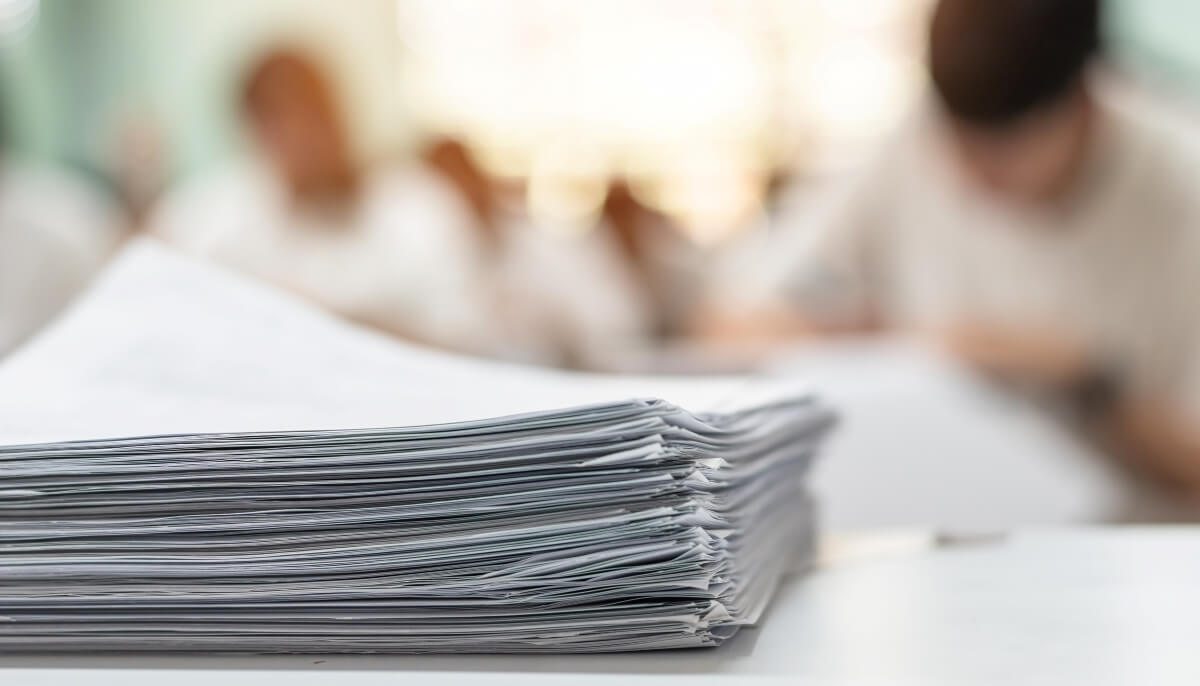 In the era of digitization, safeguarding data has become a paramount concern for businesses of all sizes. From small startups to large corporations, no one is immune to the threat of data breaches or identity theft. As businesses strive to protect their sensitive information, on-site shredding is often overlooked but is a critical component of their security arsenal. Read along as we discover why this underutilized service is so crucial, how it can drastically reduce the risk of data breaches, and why your business should consider implementing it as part of your comprehensive data protection strategy.
The Intricacies Of On-Site Shredding
On-site shredding involves the destruction of sensitive documents directly at your business premises. Equipped with advanced shredding machines, professional service providers can handle large volumes of documents efficiently and securely. Once deemed unnecessary, this process ensures that confidential business information is destroyed beyond recognition or recovery.
Unlike off-site shredding, where documents are transported to a separate location for disposal, on-site shredding instantly confirms destruction. This immediate assurance dramatically reduces the risk of sensitive information falling into the wrong hands during transit.
The Multifaceted Advantages Of On-Site Shredding
While the primary benefit of on-site shredding is undoubtedly enhanced security, it also brings several other advantages. When you opt for on-site mobile shredding, you're protecting your business from potential threats and streamlining operations, promoting sustainability, and even saving money in the long run.
On-site mobile shredding can significantly reduce your employees' time and resources on document disposal. Instead of manually feeding papers into a standard office shredder, they can focus on their core responsibilities, improving productivity and efficiency. Additionally, professional shredding services typically provide locked containers where employees can conveniently discard documents, further simplifying the process.
Moreover, on-site shredding supports sustainability efforts. The shredded paper is often recycled and repurposed, reducing waste and contributing to a greener planet. This eco-friendly aspect of on-site mobile shredding aligns well with the growing emphasis on corporate social responsibility.
Lastly, despite the upfront costs, on-site shredding can be a cost-effective solution in the long run. It eliminates the need for purchasing and maintaining office shredders, which can be expensive and prone to breakdowns. Also, the potential financial implications of a data breach far outweigh the cost of a professional shredding service.
Ensuring Compliance With Regulations
Today's businesses operate in a highly regulated environment, with strict laws governing the handling and disposal of sensitive information. Non-compliance can result in hefty fines and severe damage to a company's reputation.
On-site shredding helps businesses stay compliant with these regulations. Professional shredding companies are well-versed in HIPAA, FACTA, and GLBA laws and follow stringent procedures to ensure legal compliance. They also provide a Certificate of Destruction after each shredding job, proof of compliant disposal.
Leveraging On-Site Shredding For Your Business
Given the compelling benefits, it's clear that on-site mobile shredding is a vital step towards comprehensive business security. By entrusting your document destruction to professionals, you can protect your business from data breaches, improve operational efficiency, contribute to environmental sustainability, and ensure regulatory compliance.
However, not all shredding services are created equal. Choosing a provider with a proven track record, robust security measures, and a commitment to customer satisfaction is crucial. Look for companies that offer flexible scheduling, use advanced shredding equipment, and adhere to industry best practices.
Secure Your Business Today With The Shred Truck
In an era where identity theft and business fraud are rapidly increasing, ensuring the security of your sensitive information is paramount. The Shred Truck provides a reliable, secure, cost-effective solution for all your shredding needs. We offer on-site mobile shredding services that destroy your documents in minutes while you watch, giving you peace of mind.
Whether you require a one-time purge or recurring scheduled shredding, our trained technicians are ready to serve you. We provide free lockable consoles, containers, and a Certificate of Destruction post-service. Our NAID AAA Certification guarantees strict compliance with federal privacy regulations, ensuring your data is handled within a rigid chain of custody.
Don't let your business be vulnerable to data breaches. Secure your peace of mind today with The Shred Truck. Contact us today for more information or to receive a free quote. Let us take care of your shredding needs, so you can focus on growing your business.
The Shred Truck
Average rating:
0 reviews