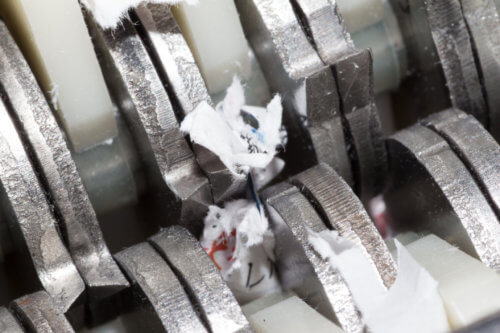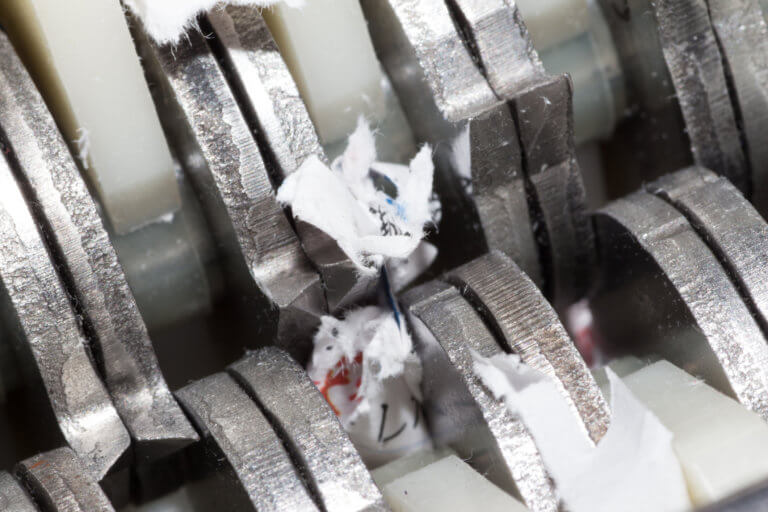 It should be obvious by now that document shredding is vital in protecting both your business from liability and your customer's identity. Now that you have figured out you need a reliable shredding service, you start to realize that there are a variety of options available to you. The main contradicting options are on-site shredding and off-site shredding. Which one should you pick? The Shred Truck is here to help you make the right choice for your business.
What is On-Site Shredding?
Put simply, on-site shredding is when you have your documents shredded at your location of residence or business. This service is usually carried out by powerful shredding trucks that make quick work of your sensitive information. Utilizing an on-site shredding service grants you the greatest level of security available to you in the industry. It also happens to be the most convenient, especially when paired with a recurring shredding schedule.
The On-Site Shredding Process
Our trained shredding personnel will come to your location and collect your documents in a secure rolling bin. If you utilize our secure shred consoles, our destruction specialist will then extract the documents inside by dumping the bag into a larger bin.
No individual handling of the documents required!
Next, the paper is transferred to the shred truck, which lifts the bin up and empties the records into the shredder, situated at the back of the truck. Your documents are never directly handled or viewed during the whole process. Best of all, you get to see the process from start to finish. With The Shred Truck's NAID AAA Certification, you will also receive a Certificate of Destruction when all is done.
What is Off-Site Shredding?
Unlike on-site shredding, off-site shredding relies on the sensitive documents being transported from your location to the company's shredding facility. Although the service might be more affordable, you take on a lot more risk pursuing this shredding service. Allowing for more handling of your documents increases the likelihood of those documents being misplaced or lost along the way.
The Off-Site Shredding Process
When you sign up for off-site shredding, the shredding company will typically come to your location in a van or moving truck and collect your documents as-is onto their vehicle. Once they've loaded up, they take your documents to their facility to be shredded. Once they are off-site, you have no idea when they will be destroyed, or if something will happen along the way that could compromise those records. It's not hard to imagine a variety of accidents where your records become exposed in the end.
On-Site Shredding, the Logical Choice
Although both shredding services are capable of complying with privacy regulations, it's clear which service is the most secure. Our on-site shredding services are the best in the industry and will ensure the job gets done right. We choose not to offer off-site shredding since our customers only deserve the best.
If shredding on-site is something that won't work for you, you can always utilize our drop-off shredding service which allows you to remain in control of the documents and witness the shredding happen in person. Be sure to call or contact us to learn more about our services or get a quote for your shred job today!