Mobile, Secure On-Site Document Shredding & Destruction Services in and near St Louis, MO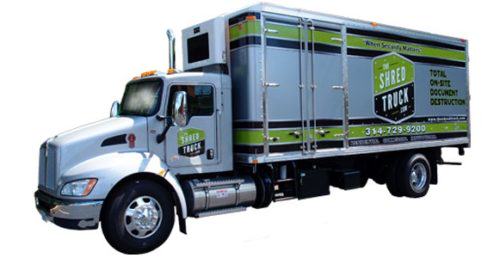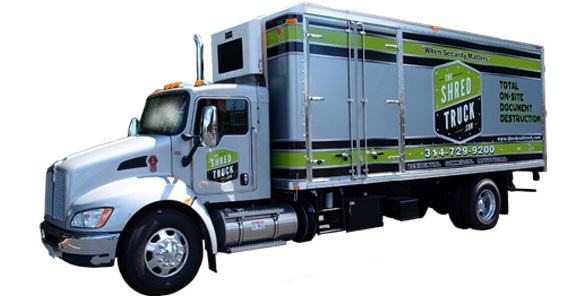 If you have a one-time or recurring, regular need for document destruction, The Shred Truck's on-site paper shredding service company is for you. We are the most cost efficient, most reliable and work hardest to please our valued clients.
If you select recurring service, The Shred Truck will provide state-of-the-art Containers at NO COST to you.  This equipment enables you and your employees to easily discard of unwanted documents, in a safe and secure manner.
Mobile On-site Shredding Services in St. Louis is As Easy as 1,2,3...
Get a FREE Estimate,
Pick a Date & Time
Give us a call for a FREE quote where we'll gather all the information, answer any questions, and schedule your shredding service for a time that best fits your schedule - either on a one-time or recurring basis.
Secure Shredding Takes Place While You Observe
The Shred Truck fleet will arrive on schedule and provide prompt, courteous service. You won't have to lift a finger (other than to point at the boxes). You can witness the shredding for the ultimate in compliance.
Receive Your NAID AAA Certified Certificate
Once the service has been performed, you will get a Certificate of Destruction from The Shred Truck, a NAID AAA Certified service provider. You can promote how seriously you take data management to your clients and employees. 
What Factors Determine Your Pricing?
> Frequency of Service - One-Time, Weekly, Bi-Weekly, Monthly or Other.
> Type & Quantity of Containers Being Provided, if any.
> Number of Stops and Locations Per Account.
> Number of Stops and Locations Per Account.
> Amount of Paper Typically Being Shred & Recycled per Visit.
> If Hard Drives or other Digital Media will also be shredded.
The Shred Truck provides mobile on-site document shredding services throughout the greater St. Louis metropolitan area.
For fastest service just call 314-729-9200