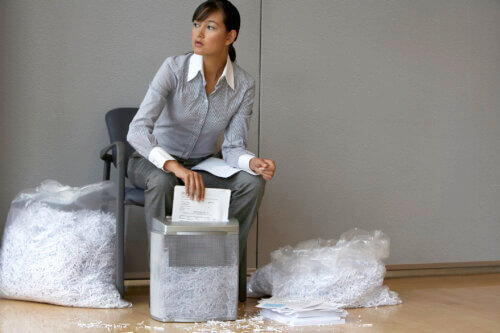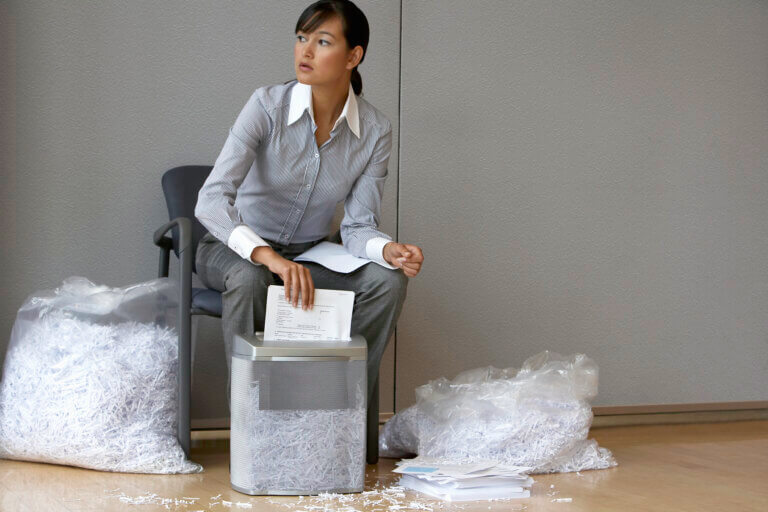 How do you stay compliant with the shredding regulations and laws that have been enacted in an effort to keep sensitive data safe from unlawful access? Scheduled shredding services may be just the thing for keeping your data safe. These services are a great way to stay compliant with various federal, state, and local government regulations pertaining to document shredding.
Not only can it help you stay compliant, but it also has other benefits. What are the benefits, you might ask? Read on to find out.
Security
Confidentiality: When shredding documents, scheduled destruction solutions provide complete security. Important documents such as human resources records, taxes, social security, and medical records need to be protected from the general public. Using a professional shredder can help you ensure that the information is destroyed and kept confidential. By shredding the information, no one will be able to obtain a copy of the document.
Identity Theft Prevention: Shredding your documents helps to prevent identity theft, which is one of the fastest-growing crimes in the country. In fact, it is estimated that identity theft costs businesses billions of dollars every year, resulting in financial losses and legal complications for countless innocent victims. To protect your company's confidential information and to keep documents from becoming the targets of identity thieves, schedule scheduled shredding services. By disposing of sensitive documents correctly and securely, you can significantly reduce the risk of identity theft and stay compliant with regulations.
Secure Containers: When choosing a scheduled shredding service, you are provided with secure lockable consoles, which are there to protect your documents until the date of your shredding service. They come in a variety of sizes so you can find the perfect ones for your office.
Efficiency
When a company has a large amount of paperwork, it can take a long time to sort through it and destroy it. If you use scheduled shredding services, all you need to do is collect the documents that you need shredded, step back, and let the professionals handle the rest—giving you the time you would have spent shredding piles of papers and using it for another more important task.
Money Saved
When shredding documents by scheduled destruction, your company saves money. This is because you no longer have to pay your staff to do the shredding, which can take days if it's a large number of documents. Also don't have to pay for the shredder itself and the maintenance or repairs it may need. Instead, let the professionals handle it with a scheduled shredding service because they can shred that pile of documents in minutes with their commercial shredder.
Environmentally Friendly
The best thing about choosing a professional shredding service is the environmental benefits that come with it. After every service, the shredded bits of paper are brought to a certified recycling facility, where they are washed and cleaned, removing all traces of ink so they can be recycled into other paper products.
Contact us today to find out more about The Shred Trucks Scheduled Shredding Services, or use our online form to get a quote.