When it comes to clearing out the office or safely discarding old or unneeded papers, there's no need to stress about it. Safe, effective, compliant document disposal is only one call away in St. Louis. Shredding services from The Shred Truck come complete with locking bins, a schedule you determine, and our trademark exemplary service.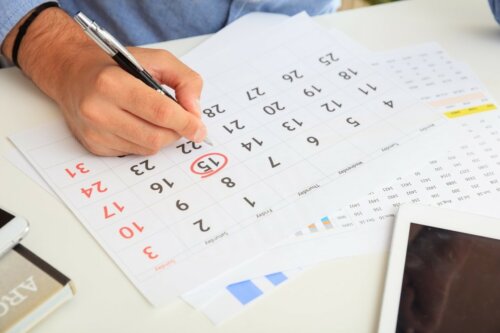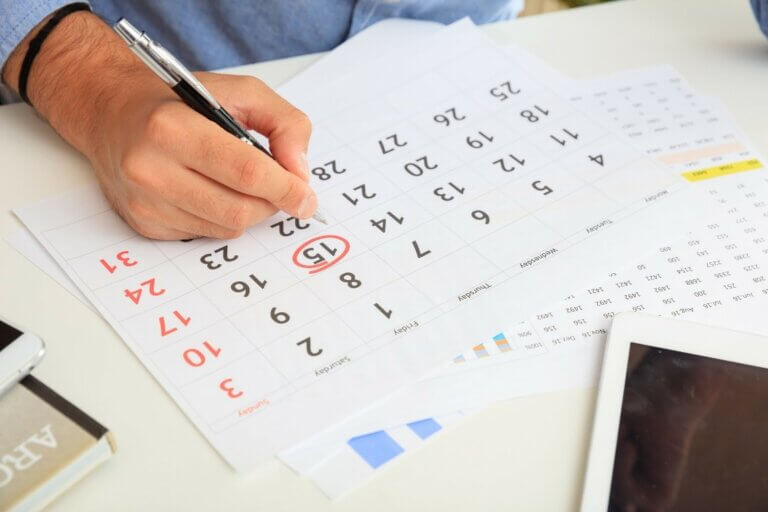 What are Scheduled Paper Shredding Services?
Scheduled document shredding is the answer to effortlessly improving efficiency in your office while also maintaining complete compliance with all state and federal privacy regulations. In any industry, papers that contain personally identifiable information (PII) (whether on behalf of a client, employee, or the business as an entity) are regularly used on a daily basis to conduct essential business tasks. However, when those tasks are complete and the documents are no longer needed, where do they go? Throwing them out in a public trash can or recycling bin can open the door to identity theft or an expensive data breach. That's where scheduled paper shredding comes into play.
The premise of the service is simple: on a regular schedule of your choosing, The Shred Truck will arrive to collect and immediately cross-cut the documents you've set aside for shredding. When the appointment concludes, you'll be provided with a Certificate of Destruction to demonstrate that your scheduled document shredding was performed by an accredited, professional shredding company.
How Scheduled Document Shredding Helps Your Business
Scheduled paper shredding does much more than just guarantee the safety of your confidential documents. It also helps your business run more effectively and efficiently, just by making the choice to trust The Shred Truck with your scheduled shredding in St. Louis.
Instant Organization
When you sign up for scheduled document shredding in St. Louis, you'll also receive a set of free, lockable consoles for placement and use in your workspace or home. The Shred Truck offers several different design options, so you'll be able to choose the one that blends seamlessly with your existing office decor. Employees can immediately begin using these containers to safely store papers until the date of your scheduled document shredding.
A uniformed Shred Truck technician will empty the consoles, maintaining a strict chain of custody of the items inside, and immediately shred the documents on-site in one of our state-of-the-art shredding vehicles. The consoles will be left in place for continued use, so your employees won't have to worry about a single misplaced paper.
Save Time & Money
Organizing scheduled paper shredding on your own time and time is often much more expensive than it's worth, and even after you've sunk in the costs, there's no guarantee that your methods will be robust enough to comply with the strict mandates set in place by privacy and data regulation laws. Instead of wasting several thousand dollars on equipment and sacrificing employee time, call The Shred Truck and ask about our scheduled shredding services in St. Louis.
Our process is refined to the point where you won't even have to pause your day (unless you wish to watch your shredding as it occurs for personal verification and peace of mind). Start to finish, your scheduled paper shredding will take an average of thirty minutes or less. When your documents have been safely destroyed and immediately transported for secure recycling, you'll have a clean office, an uninterrupted workday, and the money you saved in your wallet.
Effortlessly Maintain Compliance
At The Shred Truck, our scheduled shredding in St. Louis operates in accordance with a carefully defined, strictly enforced system of security. We're an AAA Certified member of the National Association for Information Destruction (NAID), which means our scheduled paper shredding service meets or exceeds the requirements established by all known data privacy laws. This means that if you work in an industry where protection of data is essential – such as financial institutions, healthcare providers, and institutions of learning – The Shred Truck's scheduled shredding services are 100% compliant with the privacy laws that dictate how your particular form of information is to be destroyed.
We additionally protect you with Downstream Data liability insurance, which includes data breach notification and damage protection – and it's provided to you for free with your scheduled document shredding service.
Take Advantage of Special Offers
The Shred Truck provides many other shredding services to best meet your needs, but when you sign up for scheduled paper shredding in St. Louis, we know you're trusting us with something important, which is why we have several special offers for you to enjoy.
When you switch from another shredding provider to The Shred Truck, you'll make no payments on your scheduled document shredding for three months.
When you sign up to begin scheduled paper shredding with us, you could be eligible to receive your first month of shredding absolutely free.
Conditions may apply, so contact us today for additional details on these deals.
The Shred Truck: Your Source for Scheduled Shredding in St. Louis
Scheduled document shredding can make an incredible difference in how your home or business operates – let us demonstrate how. The Shred Truck provides eco-friendly, affordable, and convenient scheduled shredding in St. Louis, MO. We'll always shred right outside your door, so you can see for yourself that each and every paper has been safely deposited into our industrial cross-cut shredder.
Your information deserves the best possible protection, even after it's no longer in use. Keep it safe with trusted, secure scheduled shredding from The Shred Truck.
If you'd like more information on our scheduled document shredding services, give us a call at 314-729-9200 or request your free, no-obligation shredding quote online.