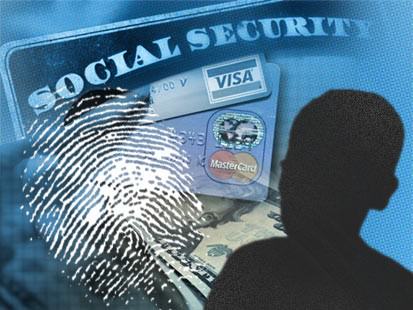 They write letters, make phone calls, wait for hours on hold — and, after a year of trying to set the record straight, a third of identity theft victims in the Salt Lake area are still in identity limbo, according to a new survey.
In addition, 14 percent of victims have to cover some or all of their identity thief's purchases, to the tune of $17,794 on average. That's $11,000 higher than the national average — for reasons that aren't clear, says a spokesman for Nationwide and Allied insurance companies, which conducted the survey in 10 metropolitan markets.
"It's a long and frustrating experience," spokesman Joe Case said about the aftermath of ID theft. "There's a lot of leg work in restoring your identity."
That leg work includes contacting law enforcement, credit card companies and credit reporting companies, a procedure that usually entails hours of follow-up phone calls.
On average, Salt Lakers who had their identities stolen spent 49 hours and $284 in legal and other expenses. That compares with 81 hours and $587 nationwide.
Most people don't realize their identity has been pilfered until 5 1/2 months after the crime, according to the survey. Only 17 percent were notified by a creditor or financial institution about suspicious activity on their accounts.
"It's up to the individual to remain vigilant," Case said.
Although prevention measures (checking your credit information and bills each month) can help, identity theft can still happen to anyone, he adds. "If somebody is bound and determined to get hold of your personal information and use it, you can't prevent it."
Not coincidentally, Nationwide and Allied now offer a "safety net" product: a $45 addition to their homeowners policies that pays for someone else to make the phone calls, provides emergency cash and translation services if the identity theft happens abroad, and pays legal expenses to clear the matter up.
Identity thieves ran up average charges of $4,416 in the Salt Lake area, compared to $3,968 for the country as a whole, according to the June survey of 1,097 adult identity theft victims, including 125 in Salt Lake City.
The most common victim of identity theft in Salt Lake City is a 39-year-old white female who is married, a college graduate and has an income between $50,000 and $75,000 a year.