It's funny how easily things pile up, isn't it? You look at your desk, or your storage room, or your file drawer, and it seems like all those papers just appeared overnight. We hold onto things for different reasons, too. Maybe you're not sure what the rules are for throwing out personally identifiable information (PII), or maybe you've just been hanging onto your old records until you had a chance to process them yourself (which inevitably gets put off to the next day, and the next, and the next…).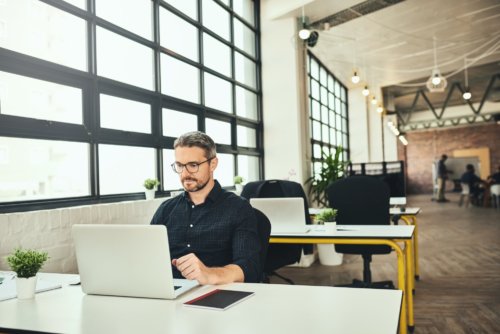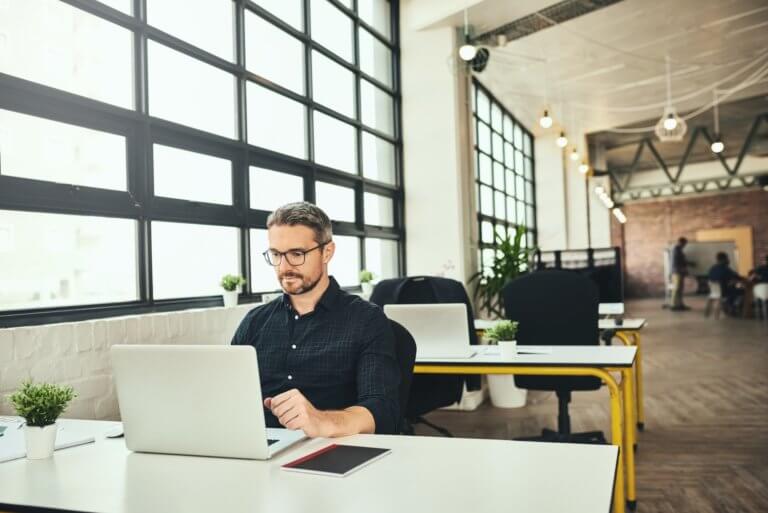 However your stockpile of files came to be, there's a day when you see them and think to yourself, "It's way past time I dealt with that." Now, if we're talking about months or years of papers, this can seem like a pretty tall task. A purge shredding service isn't just an easy way to get rid of all that; it also brings along five different benefits to help you work and live better.
"I Forgot How Much Space I Had!"
When we help our clients complete a massive purge of papers, they're almost always surprised by how much more space they get to recover. Instead of tripping over piles of files or constantly shoving junk mail around to different spots on the table, they get to reclaim that space and use it for something productive.
"I Know My Documents Have Been Completely Destroyed."
One of the biggest reasons you shouldn't throw confidential documents away in the public trash system is the fact that once it leaves your care, you don't have control over who sees its contents. Identity thieves only need a few pieces of information – as little as a name and a birth date – to gain access to your accounts. With a purge shredding service, there's not even the shadow of a doubt that your papers can be stolen or pieced together.
Our shredding machines cross-cut documents into tiny pieces like confetti, and after everything has been shredded, it's taken for recycling in one of our secure vehicles. From start to finish, you'll know precisely where your documents are, what state they're in, and who has access to them.
"I'm Throwing Them Away Without Hurting the Environment."
Did you know that the average American uses seven trees' worth of paper and wood products every year? Most of what gets thrown away are packaging or junk mail, the latter of which could contain PII. By making sure that we recycle 100% of the paper we process, we're helping you responsibly discard the papers that you don't need to keep anymore. It's a safe, environmentally friendly way to throw out old documents, and that's something you can feel good about.
"I'm Saving Money By Only Shredding What I Need."
Not everyone goes through as much paper as your average office worker (10,000 sheets of paper every year, in case you were curious), and for clients with lower volumes of papers to discard, a regularly scheduled shredding service just isn't cost-effective. Purge shredding allows you to get rid of a lot of paper for only one low price, which leaves you with more money in your pocket at the end of the day.
"It's So Fast, I Can Shred a Room in a Day!"
Trying to shred papers on your own usually isn't thorough enough to achieve the privacy compliance required by state and federal laws, and it can also take what feels like forever to get through. Most off-the-shelf shredders aren't designed to handle more than a few pieces at a time, and even fewer have the cross-cut capabilities that make shredding effective.
A professional purge shredding service, by contrast, can plow through 5,000 pounds of paper every hour, which means that for most clients, they can have their work done and their office back in under thirty minutes.
How to Request Purge Shredding Service
If you're ready to make your shredding fast, easy, and convenient, then it's time to request purge shredding. At The Shred Truck, our staff are happy to answer any questions you may have about the process, and all it takes to set up your appointment is a quick phone call. You'll be able to watch as your documents are shredded right before your eyes, and at the conclusion, you'll be issued a Certificate of Destruction, which is your proof that you made sure your papers were destroyed by certified and trained shredding professionals.
For more information on The Shred Truck's purge shredding services, give us a call at (314) 729-9200. You can also request a free shredding quote online!