There are few powerhouse moves quite as effective as one-time purge shredding. In a single afternoon, stacks and file cabinets and old records can all disappear. There isn't even any cleanup to worry about. Better yet, purge shredding from The Shred Truck adheres to all the same high standards of document handling and regulation disposal that we provide in our other services.
Scheduling a visit from a purge shredding service is fairly straightforward, but there are some things you can do to make the most of your appointment and get the most value for your money.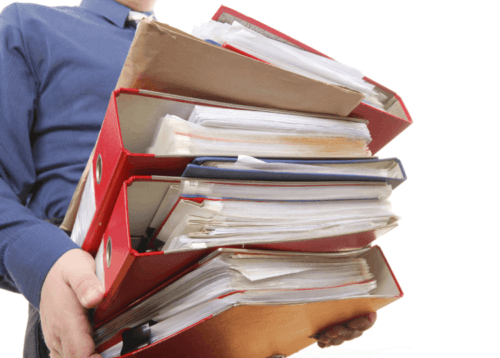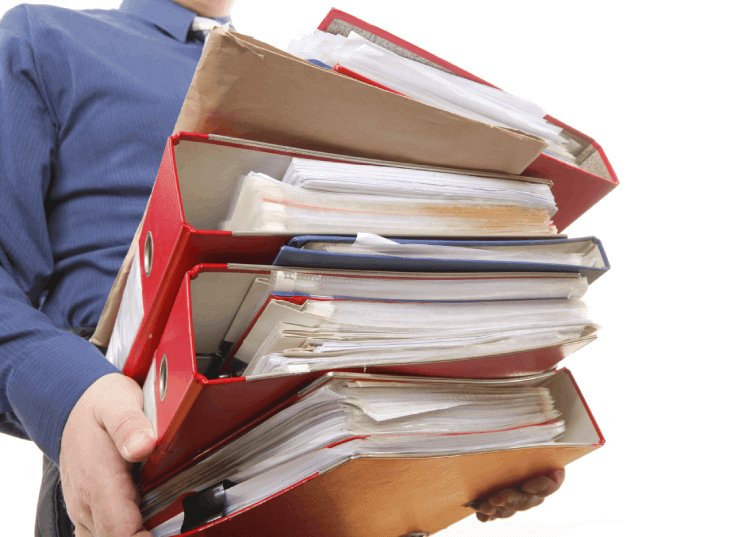 Prep Ahead of Time
One of the biggest mistake first-time shredding customers make is failing to prepare in advance. Our state-of-the-art shredding truck arrives, and the customer realizes that they forgot to include the papers in the back storage room that they wanted to shred. For a smooth, seamless shredding experience, take the time to gather your documents before the shredding truck arrives. It's best to keep them all in one place, such as a banker box or a designated trash can, so as to minimize the amount of running around that must be done to collect them. Doing this ahead of time will make sure that you shred everything you intend to without requiring you to double-check on shredding day.
Think Outside the Box
Sure, it's a no-brainer that your documents from fifteen years ago need to be shredded – but what about those documents that are five or seven years old? One of the best parts of purge shredding is that there's virtually no limit to the number of items you can shred, so making the most of your appointment makes sure that you're getting the most value for your money.
As you're gathering your documents for shredding, consider whether you really need to keep those extra meeting minutes – or whether they'd be better off in the shredder, freeing up room for more important items.
Make it a Team Effort
If you work in a building alongside other businesses, a purge shredding day can be a great team-building experience (or just a good excuse to hang out with your neighbors). Get in touch with them and see if they'd be interested in joining your shredding day. If you each only have a small number of documents to shred, splitting the cost between you could be an economical way to ensure that all papers are securely discarded.
Go Beyond Paper
Getting rid of old papers is a no-brainier, especially if they contain personally identifiable information (PII). However, what about your old hard drives? If you've recently retired old computers or upgraded to a fresh model, those old hard drives can't just be erased and forgotten. No matter how many times you empty the digital trash bin, an imprint of that information remains on the disc. The only 100% guaranteed way to protect that information is to physically destroy the hard drive that contains it.
When you're setting up your one-time purge shredding appointment, let the staff know in advance if you have any hard drives or electronic media you'd like destroyed as well.
When in Doubt, Shred It
We've received calls from customers who, after their appointment ended, discovered more documents that fit the shredding criteria. Save yourself the hassle of getting caught in an endless shredding loop and make the most out of your purge shredding with this one simple rule: when in doubt, shred it.
Let's say you're sorting through your old records from high school. You have four years' worth of old report cards, and since you digitally scanned them, you're not interested in hanging on to the physical copies. But does something as benign as an old report card really need shredding? Absolutely. That document likely contains your name, birth date, and school address, and that's information that a thief would love to get. Put it in the shredding pile.
Purge Shredding from The Shred Truck
We're advocates of making shredding as convenient and reliable as possible, which is why our on-site purge shredding service has been verified by AAA Certification from the National Association of Information Destruction. You'll receive a Certificate of Destruction after each appointment, which functions as your proof that you entrusted your documents to a company that ensures your document destruction is completed in 100% compliance with the latest state and federal privacy legislation.
For more information on one-time purge shredding services, contact our office at (314) 729-9200 or send us a message online.