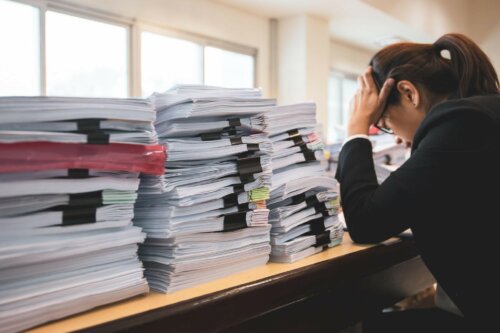 Those old documents heaped in the corner of your office or hidden away in boxes may appear harmless at initial thought but keeping them stored there can be detrimental to your company. Your storage costs, non-compliance exposure, and danger of privacy breach all rise as your stockpile of obsolete data rises. A one-time shredding service, thankfully, can be of great help. Here are 5 ways a one-time shred can benefit your St. Louis business:
Practicality
There's nothing more inconvenient than having to throw away a stack of outdated documentation. Using a one-time shredding service saves time and effort when it comes to deleting old records. Free of charge, secure destruction bags or containers are delivered to your office. You fill them with your personal information, and your destruction partner destroys it. In addition, you don't have to remove staples or paperclips from your documents if you choose a one-time shredding service. You can also place your stapled and bound files in a safe destruction bag or container. Metal clips and staples that arrive with documents can be handled by industrial-grade shredders.
Safety and Security
A one-time shredding service decreases the danger of privacy breaches and identity theft, in addition to the comfort and ease it provides. Shredded papers never end up in a dumpster, unlike in-house shredding. The contents of your filled destruction bins or containers are destroyed in an unbroken chain of custody once they are taken from your office.
Compliance with Regulations and Laws
Many businesses preserve obsolete and out-of-date records because they are unaware of the retention and destruction laws which state that sensitive data should not be maintained for longer than is required for that purpose or reasons. A one-time shredding service ensures that your company complies with all regulatory requirements and avoids the risk of criminal prosecution or financial fines.
Labor and Time Savings
If you presently shred your papers in-house, you're paying your employees to destroy sensitive data at an unacceptably high rate. A one-time shredding solution allows your staff to maximize their productivity by allowing them to focus on critical business activities without having to sacrifice time for shredding and other in-house strategies you might have in place.
Efficiency
Clutter has been shown to have a detrimental influence on productivity in studies. A one-time shredding service frees up space in your workplace, allowing you to work more efficiently. Areas that were once used to keep boxes and piles of obsolete and expired papers may now be utilized to earn money for your company!
Whether you want one-time purge shredding or an ongoing shredding plan, The Shred Truck will be there to guarantee that all your destruction needs are satisfied with great service. Contact us today to start planning your next shred; your future self will thank you!