At first glance, scheduled paper shredding service is easy to dismiss. After all, it's just an "extra" service for big companies, right? What good does it really do, anyway? It's a shame that this misconception exists, as shredding services consistently provide a positive return on their investment.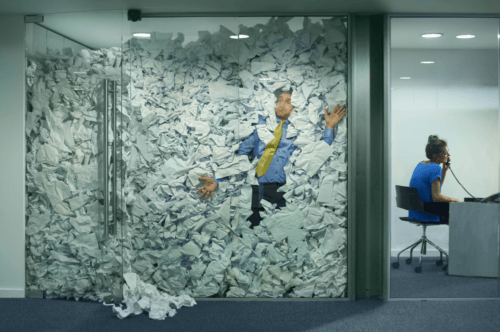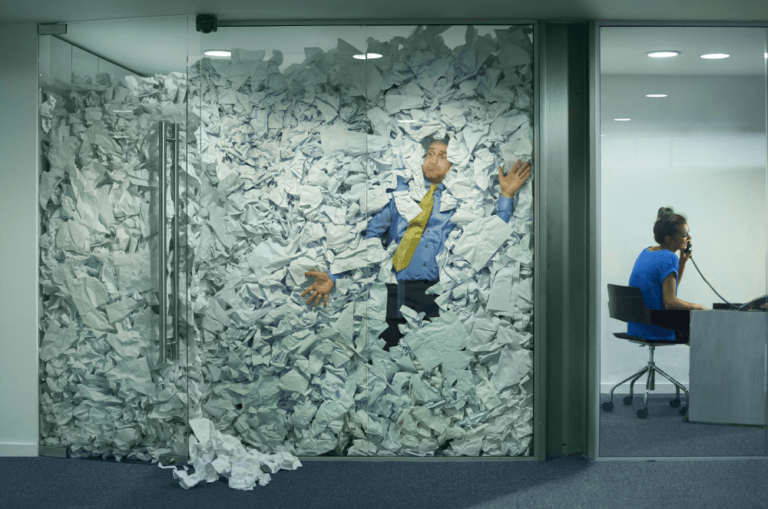 If you've been mulling over the idea of giving shredding a try, here are five signs you can look for within your own business to determine whether or not you'd benefit from the practice.
You've Recently Gone Digital
Most companies in the United States use digital storage in some capacity, whether they've gone completely paperless or they've simply switched to using only digital copies of records. If your business has recently switched over to digital document storage, then chances are excellent that you have years of files that are no longer needed.
A scheduled paper shredding service makes it easy and safe to discard these old papers in a single day. As you continue to scan the documents that your company produces, your shredding service will return to dispose of the unneeded paper copies. There won't be a scrap of unnecessary paper in your office, and best of all, you'll barely even have to think about the process; the shredding technicians will handle collection, shredding, and recycling, allowing you to fully focus on your tasks for the day.
You're Dedicated to Information Security
You (or your company) are already committed to the highest standards of security for yourself and your customers. You want your community to know that you're someone who understands and appreciates the trust placed in you when information is given into your care. However, while your daily security may be beyond reproach, there's still no set procedure for getting rid of old information – and that's a massive loose end to contend with.
A licensed paper shredding company, like The Shred Truck, has already been certified as adhering to the highest standards of information protection and disposal, which means you don't have to waste the time or energy trying to create your own in-house equivalent.
You're Required to Keep Up With Compliance Regulations
If you handle information pertaining to a client's financial, health, or educational records, there's an excellent chance that you're also required to operate by a specific set of regulations for that particular field. Legislation like HIPAA and FACTA establish standards for the disposal of personal or confidential information.
Instead of trying to wade through all the legalese, outsource the work to a scheduled paper shredding service. They already have the training and equipment required to meet or exceed these requirements, which saves you a sizable chunk of investment time and money. They'll even supply you with complementary locking shredding containers to keep documents safe and secure until shredding day.
You Want Your Company to Go Green
66% of customers report that they're willing to pay more for products from companies that are dedicated to reducing their environmental impact. This means that when you request a scheduled document shredding service, you're actually helping your business make more money.
Once your papers have been shredded by the on-site shredding vehicle, the remnants are immediately transported to a local facility for recycling. Every ton of paper that's recycled can save 380 gallons of oil, 4000 kilowatts of energy, and 7000 gallons of water. Recycling paper isn't just a responsible way to discard waste; it's also a great move for your company.
You're Shredding Documents In-House
Perhaps you've already taken on the task of feeding papers through an off-the-rack office shredder, sheet by sheet. If that's the case, then you've probably already encountered the fun challenges of unexpected paper jams, overheating, and repairs caused by an errant staple. And, even after all that, there's still a chance that you might not be shredding the papers as thoroughly as they really need to be shredded. Combined with transportation concerns, all this time and effort on your part might not even be doing what you need it to.
A scheduled document shredding service frees you, your employees, and your resources to focus on your work. A uniformed technician will take care of collecting, shredding, and securely transporting your old papers to a recycling plant. All you'll have to do (if you so choose) is to watch the shredding as it takes place. At the conclusion of the visit, the technician will provide you with a Certificate of Destruction to officially declare that your documents were disposed of in accordance with all pertinent federal and state regulations. How's that for efficiency?
If you'd like more information about scheduled paper shredding to your home or business, give us a call at (314) 729-9200. You can also request a no-obligation shredding quote online.