Let's be clear: a paper shredding service is only a tool. The possibilities for how you use it to improve your business are completely at your discretion. We've been providing one-time and scheduled paper shredding services to customers throughout Missouri, and in that time, we've seen for ourselves which reasons for shredding tend to yield the best results.
Today, let's examine the four most brilliant ways you can use a paper shredding service to improve your business, your reputation, and your document security system.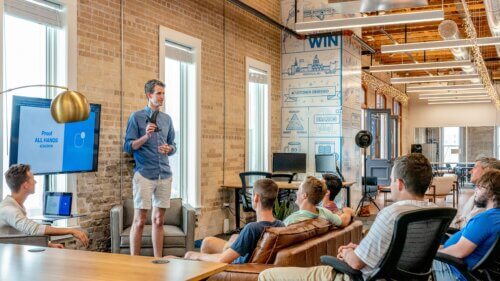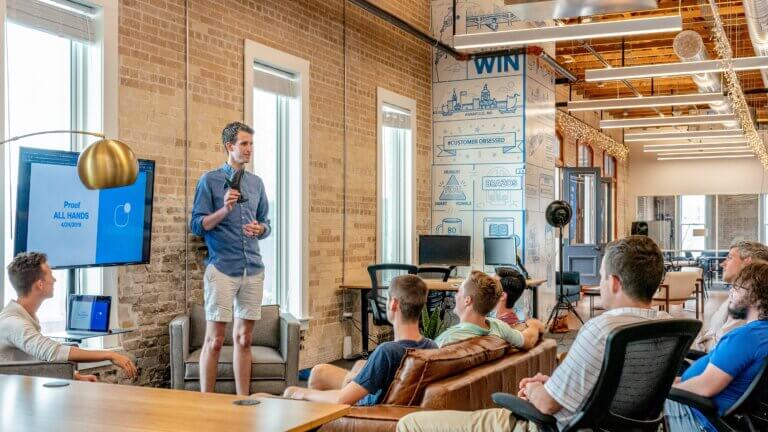 Clean Out the Office
The first and arguably most impressive way to use a paper shredding service is to clean out your office or back storage room. The nature of a mobile shredding service means that you can shred whatever you have on-site, and the shredding truck will shred literally however many papers you have. This means that you can completely clean out a backlog of documents, files, or even items like old x-rays in a single day.
This doesn't just free up space and make your office a more orderly, welcoming place to work. It's also a way to seriously upgrade your current document management system. Professional paper shredding services like The Shred Truck are constantly monitoring state and federal privacy regulations, as they are expected to both process paper and train their staff in full compliance with these policies. This means that you can be completely confident that your documents (especially those containing personally identifiable information) will be securely destroyed and responsibly handled throughout the entire process.
Upgrade Your Weekly Paper Processing
The average office worker uses about 10,000 sheets of paper every year, or about 192 sheets every week. If you're working with confidential details like customer information, company memos, or payroll details, then these papers likely can't be discarded in the public trash system. Once they leave your control, you have no idea where they are or who has access to them. A scheduled shredding service makes it easy to know exactly where your papers are at all times. How? We'll explain.
A scheduled shredding service includes complimentary locking consoles, which the company will provide to you for daily use in your office. Instead of your employees trying to remember where confidential papers are and which ones need to be discarded, they can just drop off these papers in the consoles. The shredding company's uniformed technician will take care of emptying these consoles and shredding the contents on a regular basis, so you'll never have to worry about backlogs of documents ever again.
Spread Community Goodwill
If you're looking for an easy way to spread the word that your company is dedicated to community engagement and enrichment, a paper shredding service is one of the best ways to show it. How? Host a community shred day.
The shredding truck will arrive whenever and wherever you wish, and visitors to the event can shred whatever documents they have. The items will be destroyed on-site, so your guests will be able to personally observe the safe, thorough processing of their documents into tiny, confetti-like bits. When they depart, they won't just leave with newfound peace of mind and an appreciation of the importance of protecting information – they'll leave with the knowledge that you value their personal security.
Empower Working-From-Home Employees
More employees are working from home than ever before. As flexible as this arrangement is, it does make it harder for employees to maintain the requisite level of information security since every home office is arranged differently. As with regular office shredding, you can request a scheduled shredding service to be dispatched directly to your home employees.
Employees can still be provided with a locking, secure console, and instead of the truck arriving at your office location, it will instead be directed to the individual home offices. The procedure is the same: a technician will collect the items for shredding, deposit them directly into the internal shredding mechanism, shred on-site, and then immediately remove the shredded particles for recycling. Your employees can work confidently, and your information disposal protocol will always be 100% compliant with privacy regulations.
One-Time and Scheduled Paper Shredding Services
A paper shredding service can give you a leg up in your personal or professional document management strategy, but only if you use it effectively. At The Shred Truck, we have one-time and scheduled shredding services available to suit any amount of files you have according to any schedule you determine.
To learn more about The Shred Truck's scheduled shredding service or our other paper shredding services, give us a call at (314) 729-9200. You can also contact us online for a free, no-obligation service quote.