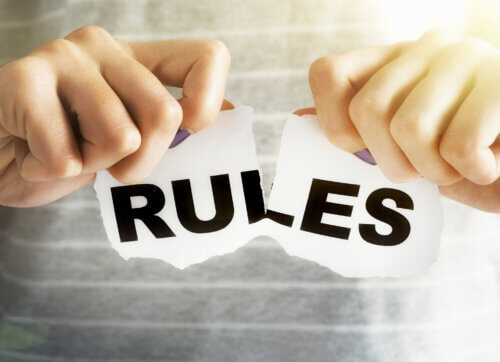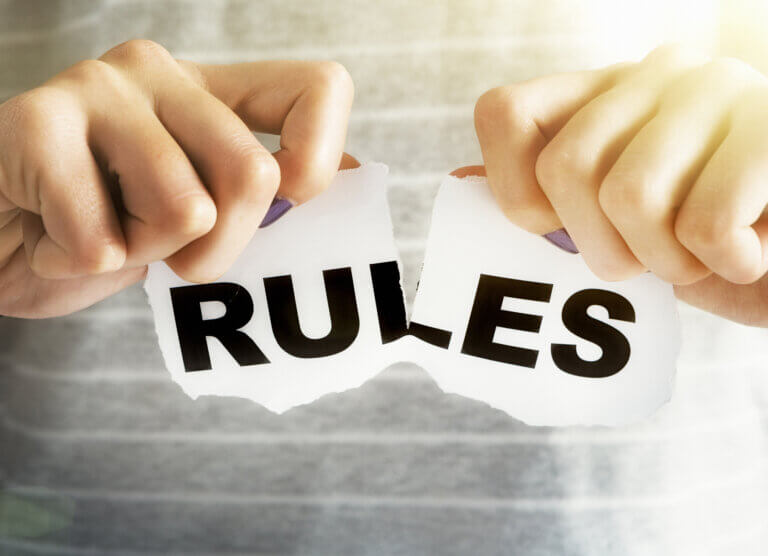 The world of document management is one that is firmly and carefully regulated by rules. There are different regulations in place for different industries, and these requirements are precise for good reason. Information is one of (if not the) most important assets your company will ever handle, and document shredding isn't included in privacy legislation as a fun option. It's absolutely essential to make sure that once confidential documents are destroyed, they can never be reconstructed or recovered.
If you own or operate a business in St. Louis, paper shredding services are likely on your list of things to acquire for the protection of information and the ease of your own internal document management system. But you might have also heard some conflicting recommendations and rules about what you need to start shredding. Today, we're here to tell you: some rules were just meant to be broken. Here's what you should ignore to get the most value out of your paper shredding service in St. Louis.
1. Document destruction services are only for paper items.
While it's true that paper documents are still the most common form of information storage that we process, they're by no means the only method. Personally identifiable information (PII) can also be stored on x-rays, in computers, on CDs, on videotapes, and even in the products we produce and sell. Just like paper documents, the information contained in these items deserves proper protection.
A document destruction service isn't just for paper. In fact, professional providers like The Shred Truck have processes already in place for the safe destruction of hard drives, e-media, and more. When you're going through your office, don't confine yourself to only evaluating the file cabinets. You can – and should – expand your reach to include every form of information in the office.
2. You should never commit to a contract for shredding.
When most people picture what scheduled paper shredding in St. Louis might look like, they likely imagine one massive, initial purge of old documents, followed by regular appointments to only shred a page or two of information. And if this were the case, they would be right to advise against committing to a contract. However, as you may have guessed, this couldn't be more ill-advised.
Avoiding the liability that comes from improper data disposal requires consistently being on top of your company's document destruction needs, and the truth of the matter is that business owners and entrepreneurs usually have more pressing things to think about, which means it's easy to push document shredding to the bottom of your to-do list.
When you sign up for scheduled paper shredding in St. Louis, you don't have to pick from some pre-arranged selection and settle for the one that only mostly suits your shredding needs. We believe you should be completely happy with your scheduled document shredding, and that includes the frequency of service. You can request any kind of schedule you wish, which means it only takes one phone call to request a service that you'll actively use throughout the rest of the year. As soon as you arrange your schedule, we'll drop off secure locking consoles – free of charge – to immediately provide a place for confidential documents to safely wait until shredding day.
This saves hours of organization time in the months ahead, makes life easier for your employees, and keeps you effortlessly compliant with the privacy legislation for your industry.
3. Don't call a shredding company unless you have a lot to get rid of.
Another common misconception is that the only thing a St. Louis document shredding appointment is good for is clearing out a ton of documents all at once. To be fair, that is indeed a service that we offer – known as one-time purge paper shredding – but you don't have to save up your papers until you're overwhelmed by the quantity.
Drive-Up & Drop-Off paper shredding is specifically designed for smaller quantities of documents, but you'll still receive the same high-quality cross-cut processing used in The Shred Truck's higher capacity services. We understand it's tempting to opt for an off-the-shelf shredder for under your desk, but if you're serious about protecting your information, the thick-cut spaghetti strips produced by a $25 shredder won't do much to safeguard your documents.
Our St. Louis paper shredding company was created with a single goal in mind: to ensure the complete confidentiality of your documents, and that's a guarantee we extend to every client, no matter if you're shredding years of pay records or a few months' worth of junk mail.
St. Louis Document Shredding From The Shred Truck
With AAA Certification from the National Association for Information Destruction, you can be confident that your one-time or scheduled paper shredding in St. Louis will be performed in complete compliance with all known data privacy laws. When it comes to document destruction, the only one who knows what's right for your company is you. We'll help you create the paper shredding plan that's precisely what your business needs to thrive.
To learn more about our St. Louis document shredding services, call our office at (314) 729-9200 or request a free shredding quote online.