Why Your St. Louis Business Should Think Twice Before Deciding To Shred In-House?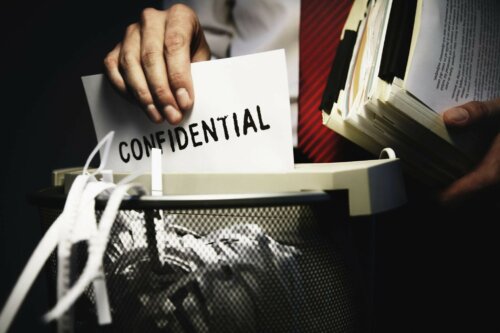 With the ever-increasing cases of identity theft and commercial fraud, document shredding has become a crucial part of running a business. Companies destroy sensitive paper documents in-house for a variety of reasons. Budgetary restrictions are a crucial problem for various businesses and this reason alone can sometimes be effective in this decision-making process. However, if your company is considering handling all of its shredding needs in-house, we urge you to read this article as we compare shredding in-house versus getting a professional shredding service.
Security Concerns
If your company is considering shredding documents in-house, it's critical to consider information security before beginning an in-house shred operation. Relying on an employee who has not received data security training to shred sensitive records such as client files, company files, and other documents might expose your company to a security breach, litigation, or compliance violation, all of which can be costly in the long run. You can risk accidentally deleting an essential record or failing to shred specific files if you don't have a defined document destruction strategy in place. In-house shredding can lead to chaos and clutter and make it more difficult to trace which information has already been destroyed due to a lack of protection and verification.
There's isn't a Certificate of Destruction
You will almost certainly be expected to give proof of secure deletion if you operate in a highly regulated business with stringent data security and compliance standards. In the case of an audit, shredding in-house does not give any verified proof of destruction. A document shredding service operates as a trusted third party that can confirm that your company's documents were destroyed safely and ethically using NAID-certified shredding best practices. After each shred project, a Certificate of Destruction will be supplied, allowing you to keep track of which papers were destroyed and when.
Issues with Compliance
Any organization that works with clients and holds sensitive corporate/client data must comply with information security regulations. The following statutes, controlled by HIPAA and FACTA, require certain criteria for the storage, management, access, and deletion of private information. When you engage with a professional shredding firm, you can be certain that you are adhering to all of these regulations and that your papers are properly destroyed in accordance with industry standards.
Professional shredding, as you can see, enhances your company's privacy protection, promotes its efficiency, and ensures compliance with regulatory laws.
The Shred Truck provides NAID AAA Certified mobile on-site paper shredding and hard drive destruction services in and around St. Louis, Missouri. For further information, please call 314-729-9200 or fill out the form below.