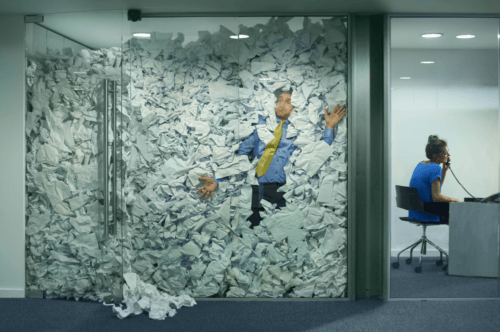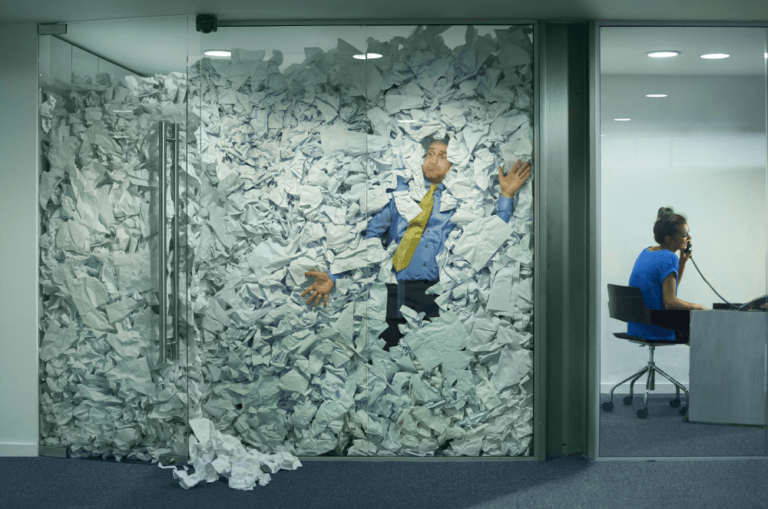 When it comes to businesses, information is everywhere. It's used for almost everything you do, whether it is confidential about your business or personal information about your clients. This information is often stored on documents, so anyone in the office can easily access it, but what happens when you no longer need that information? Throwing it away poses too many risks as that data could be used harmfully against you. There is only one secure solution, and that is paper shredding services.
What is Paper Shredding?
Paper shredding has become more necessary due to the increase in paper usage. Companies and individuals must protect their valuable data against identity theft and other fraudulent activities. Paper shredding is offered by professionals in the field of data protection and was created to be the most secure way of destroying unwanted documents. These companies will come to your location and collect all the documents you wish to destroy and bring them to their mobile shredding truck so they can be shredded right away.
Who is it for?
Paper shredding is for everyone, from large corporations to small businesses. Every type of company can benefit from paper shredding services. Not only companies but also homeowners, as they do tend to collect a lot of paperwork over time that contains personal information about them that can be used for identity theft. Shredding companies have designed different paper shredding services so they can fit the shredding needs of everyone.
Paper Shredding Services
Since everyone has different shredding needs, there are various types of shredding services you can choose from. Let's go through all of them in more detail.
Recurring Scheduled Shredding – If you are a company that produces a lot of paper waste, then a recurring service is perfect for you as they will come to your location on a regular basis. They also provide you with shredding consoles to store your documents on-site until your shredding day arrives.
One-Time Purge Shredding –  If you are a smaller business, you might not make a lot of paper waste, so that you would need shredding services only once or twice a year. If this is the case for your business, then one-time shredding is perfect for you, where your shredding company will come only when you need them.
Residential Shredding – If you are a homeowner or even a remote worker who needs paper shredding, residential shredding was designed for you. In this service, the shredding company will come to your residence and do your shredding right outside your home in their mobile shredding truck.
What's the Shredding Process?
The shredding process is so easy it can be explained in three simple steps. The first step is to call your local shredding company; they will discuss all your options to help you find the right shredding service for you and then help you pick a schedule. Next, it's your shredding day, so the experts will arrive on time and get right to the job at hand. All you have to do is direct them to your documents. Lastly, they will provide you with a Certificate of Destruction. Proof that your documents have been securely destroyed.
Contact The Shred Truck today if you have any questions about paper shredding or want to make an appointment.