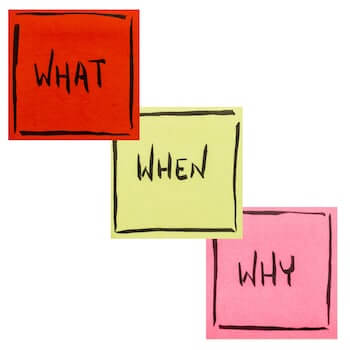 You may have heard of mobile on-site shredding before, but do you understand how it works and why businesses use it? In this blog we offer an in-depth view of on-site mobile shredding and the benefits for your business.
The On-Site Mobile Shredding Process
On-site mobile shredding is document destruction you can see for yourself. All shredding takes place at your business. At an appointed time, a mobile shred truck arrives at your office. A background-screened, trained shredding technician collects your documents and brings them to a mobile shred truck for destruction. The truck is equipped with state-of-the-art shredding technology that reduces your documents to confetti in a matter of minutes. When your shredding project is completed, you are provided with a Certificate of Destruction noting the time, date and method of destruction.
When It Happens
On-site mobile offers a flexible, yet reliable document destruction solution. Depending on your document destruction needs, on-site mobile shredding takes place on a scheduled or as-needed basis.
Recurring scheduled shredding establishes a weekly, monthly, or bi-monthly routine for destroying your documents. One-time shredding offers dependable, cost-effective document destruction in support of quarterly or annual document purges, office relocations, or file room clean-outs.
If you're unsure of which service is the best fit for your organization, ask your on-site mobile shredding partner for a needs assessment to help you make the right choice. 
Privacy Protection
On-site mobile shredding eliminates risky in-house document disposal practices that lead to identity theft and business fraud. Your shredding partner brings free, locked collection containers to your office, allowing your employees to deposit sensitive information more efficiently and securely than using an office shredder.
Your documents never leave your premises, so you never have to worry about them being lost in transit to a shredding facility. A strict chain of custody is followed from start to finish.
NAID AAA Certified on-site mobile shredding providers offer an added layer of privacy protection. The National Association of Information Destruction (NAID) is the international trade association for companies providing information destruction services. NAID AAA Certified shredding providers are subject to stringent, unscheduled audits confirming their compliance with the following standards:
Personnel screening practices
Equipment and facility safety
Insurance requirements
Partnering with a NAID AAA Certified shredding company prevents identity theft and business fraud and ensures your organization complies with state and federal privacy laws.
Understanding mobile on-site shredding makes finding a shredding and destruction partner a lot easier.
The Shred Truck provides NAID AAA Certified mobile, on-site paper shredding and hard drive destruction services in and around St. Louis, Missouri. For more information, please call us at 314-729-9200 or complete the form on this page.