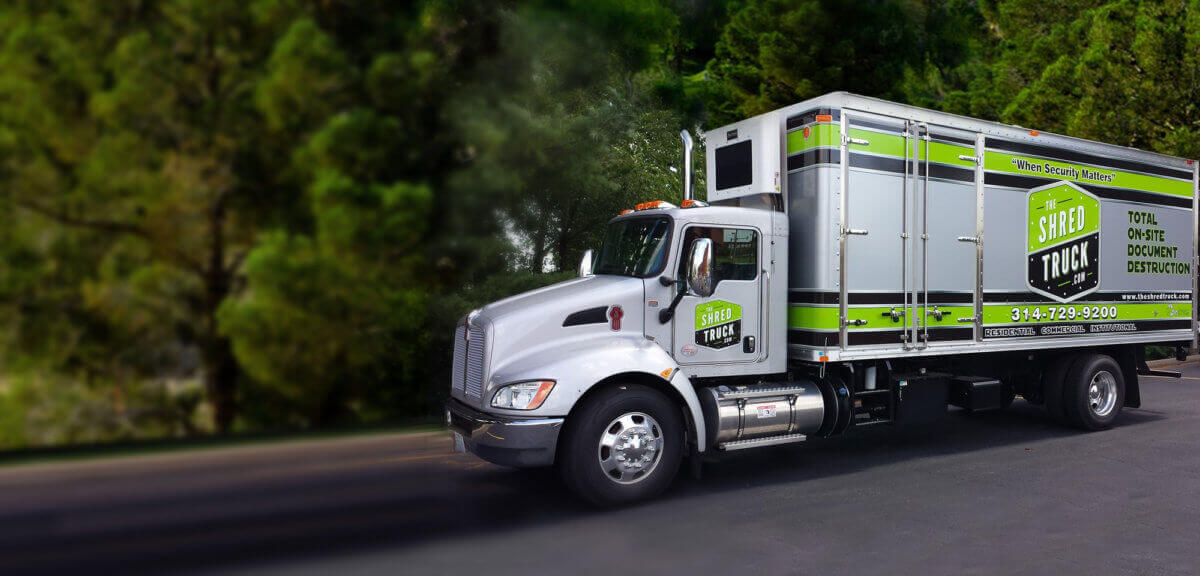 It is critical to shred documents that you no longer require. Regularly shredding papers helps to tidy up your workstation and reduce your risk of identity theft. But what if your office shredder is not able to handle your workload? There are mobile shredding companies that can assist you with this. A truck can come to your house and pick up any documents you need to dispose of. Mobile shredding is simple and convenient, allowing you to complete tasks without leaving home. Please continue reading as we discuss mobile shredding and how it can significantly benefit you.
What is Mobile Shredding?
Mobile shredding is exactly what it sounds like: a shredding service, such as The Shred Truck, that comes to you rather than you having to transport your documents to a shredding facility. A shredding truck with an industrial-strength shredder will arrive at your house or office and destroy your documents on the spot. You can even watch to check that everything is done correctly. Furthermore, reputable shredding firms, such as The Shred Truck, are NAID AAA Certified, indicating that they comply with the strictest security and confidentiality standards. To summarize, mobile shredding is easy to get rid of sensitive papers without leaving your house or business.
Advantages of Mobile Shredding
Convenience
Mobile shredding has numerous advantages. It is more convenient than using a standard workplace shredder, for example. Using an office shredder might be time-consuming if you have many documents to destroy. The truck will come to your home with mobile shredding and collect the documents. You will save time and energy as a result of this.
Security
Another benefit of mobile shredding is increased security. Office shredders can expose your data to identity theft. Mobile shredding firms use industrial-strength shredders to destroy your documents thoroughly. This gives you peace of mind that your documents are secure from criminals.
Environmentally Friendly
Mobile shredding is also more environmentally friendly than traditional office shredding. office shredders create a lot of paper dust that can harm your lungs. Mobile shredding companies recycle the shredded paper, which reduces the amount of paper waste in landfills.
Secure On-Site Shredding
One of the most enticing reasons to utilize Mobile Shredding Service is the ease of secure on-site shredding. You don't have to bother packing up your documents and bringing them somewhere else to be destroyed since we come to you. Instead, bring them outside to the truck and have them destroyed there and then. Taking papers to a shredding facility can be difficult, especially for commercial clients who may have many documents. When dealing with mobile shredding firms, the volume and size of the project is never an issue, as companies like The Shred Truck are used to managing large shredding assignments.
Conclusion
Overall, mobile shredding is an excellent alternative for businesses or individuals who need to dispose of vast amounts of paper. It is convenient, safe, and environmentally friendly. Mobile shredding is the way to go if you want to shred your documents quickly and easily. So, how much does mobile shredding cost? Is the price reasonable? Mobile shredding costs vary according to where you reside, how frequently you need the truck and other considerations. Mobile shredding, on the other hand, is typically relatively inexpensive. There are various services, whether you are a commercial customer needing frequent shredding services or a household user with a one-time requirement.
Contact The Shred Truck For A Free Quote
Now that you know about the advantages of Mobile Shredding, it's time to find a reputable company to help you with your needs. The Shred Truck is a leading provider of mobile shredding services, and we're always happy to provide a free quote. We are NAID AAA Certified, so you can be confident that your documents will be destroyed securely and confidentially. We're also proud to be an eco-friendly company, and we go above and beyond to ensure our shredding services are as green as possible. Contact us today, we look forward to helping you with all your shredding needs!