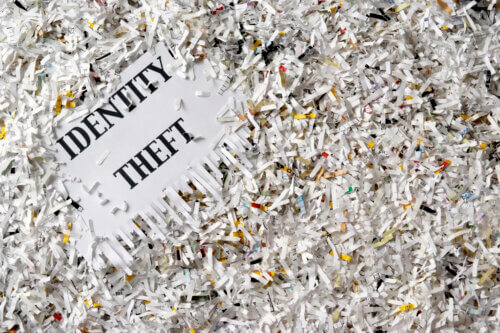 Identity theft has become a very big problem for companies and residents alike. There are more identity theft criminals than ever. These thieves latch onto any type of personal or confidential information they can find and use it for their own fraudulent purposes. It's important for everyone to protect their personal information because this material is what thieves primarily use to obtain credit card numbers, bank account information, and other personal and financial information.
When identity theft and fraud are at their worst, you need to consider how to protect yourself and your company. So how to best protect your personal information? It's easy: use a professional shredding service.
St. Louis shredding services are an efficient and secure way to protect all your personal information. Let's go through what paper shredding is and how it works, the different services that are offered, and how St. Louis residents and businesses benefit from using shredding services.
What is Paper Shredding and How Does it Work?
Paper shredding is undoubtedly the most effective method to rid your workplace of confidential documents. And not only workplace documents, but also any personal documents of homeowners. These services are provided by shredding professionals like The Shred Truck that are experts in their field of data protection and have invested in the creation of a variety of paper shredding services to fit everyone's needs. Whether it's a large company that has hundreds of confidential documents, or a home-owner needing to get rid of simple documents like bills or anything with personal information, shredding services have the security aspect covered.
So how do these services work? Well, it depends on the company. Most companies have mobile shred trucks that have commercial shredders on them so they can do something called on-site shredding, which means all your documents are shredded right there at your business or house. Others offer off-site shredding services, which means the documents are placed in a secure container and taken to a facility to be shredded there.
Different Kinds of Shredding Services
Most companies offer different St. Louis shredding services so it can fit their needs as they know not every business or resident has the same amount of documents. The two main shredding services are scheduled shredding and one-time shredding.
These two services are tailored to your specific needs. If you don't need shredding often – maybe only once or twice a year – then you would choose a one-time shredding service. If you need something more regular, then scheduled shredding would be the most effective as it can be done on a bi-weekly, monthly or bi-monthly basis.
Most shredding companies also offer something called residential shredding, which is a service for homeowners or remote workers to be able to get a professional shredding service and reap all the benefits as a business would.
St. Louis Shredding Service Benefits
By using a shredding service, you gain certain benefits. The main benefit is the security of your data. With your documents being completely unrecoverable after shredding, no one can use them for identity theft or fraud. Also, attempting to manage shredding yourself usually takes much more time and effort than simply hiring a paper shredding services company. Therefore, outsourcing your shredding to a professionally equipped company helps save you time to work on other important projects. Lastly, these services are eco-friendly, as they recycle all the paper after it's been shredded.
Protecting your identity in St. Louis is easy with an efficient shredding service. Contact The Shred Truck today to get a quote.