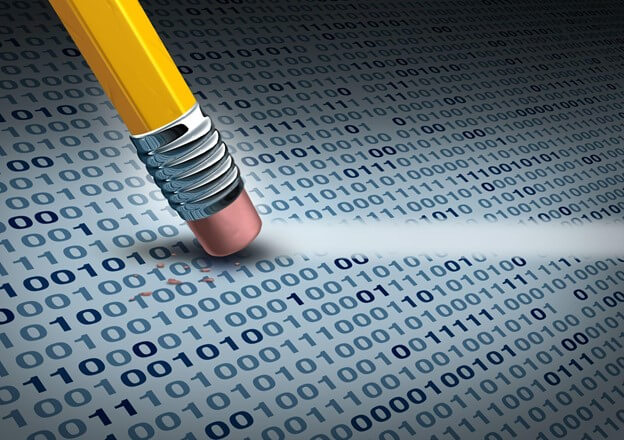 We've all grown accustomed to taking precautions to safely erase data in papers and files. It's simple to grasp the benefits of ensuring that files and folders aren't left sitting about – and the security concerns of not doing so – from on-site paper recycling to transferring your unwanted papers to a recycling center. But why is it just as important to take the same precautions when dealing with old and unused electronic media?
Electronic Media and Sensitive Data
Electronic media, ranging from hard drives to USBs and CDs, continually collect data and store it in ways that many of us don't completely understand how to remove. Yet, when it comes to getting rid of these objects, we typically just throw them out without making sure the contents have been adequately erased, so they are unrecoverable. Even after you've removed data from a hard drive, it might still contain sensitive data – making any electronic medium a target for those who stand to profit from stealing it. This is why when it comes to fully deleting or erasing data from these storage devices Hard Drive Destruction or Electronic Media Destruction is the only solution.
Issues With Improper Disposal
Today, digital data is a very valuable asset, and hackers will go to considerable lengths to obtain it. Digital information may be found on any electronic media, including computers, CDs, printers, copiers, and older fax machines. If they aren't properly disposed of, the information contained within them, whether it's every document you've copied in the last year or all the phone numbers you've phoned, will become available to others. This type of publicity may be disastrous for a company – and extremely beneficial for competitors.
Hard Drive Destruction – It's Crucial!
When you invest in electronic media destruction, you get access to the same disposal procedures that you would use for any document or file that you no longer use and where data security is critical. It works with anything from hard drives and backup tapes, USB drives, CDs, X-rays, and cards and credit cards. Each of these items might hold information that could be valuable to someone else – and endanger your business – but secure electronic media destruction done by certified professionals will prevent this.
NAID AAA Certified Hard Drive Destruction Company
When it comes to Hard Drive and Media Destruction in St. Louis, The Shred Truck™ has both the expertise and the technology required for the job. With us, all electronic media and hard drives are made legally indecipherable during shredding. The hard drive destruction process ensures that all sensitive data is completely erased and unrecoverable. The industry's regulating organization, the National Association for Information Destruction (NAID), has given us AAA Certification for computer media destruction. Our background-checked, professionally trained shredding staff follows a strict chain of custody for your data at all times, and our media destruction procedures meet federal privacy regulations.
Call The Shred Truck for Secure Hard Drive Destruction.
If you want to keep your St. Louis business compliant with federal privacy regulations while also protecting your customers and staff from identity theft. On-site at your business, we shred your media into indecipherable fragments. For a hard drive destruction solution that offers unparalleled security, please call us at 314-729-9200.